Bearcat E-Scanner Plus Software Information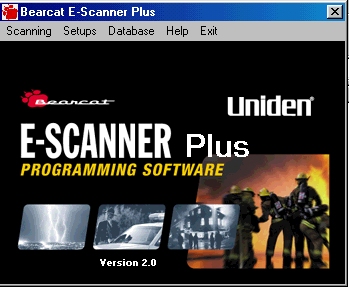 Screen Shot of E-Scanner Plus's main page



You may be wondering why you should purchase the Bearcat E-Scanner Plus Software since you have received a free sample software package with your scanner or via a download on line.

The free software while very good for what it was intended to do, is somewhat limited when trying to program an advanced scanner. Therefore the "step-up" software gives you many more options when it comes to programming your scanner.



Some of these options include





E-Scanner Plus's one program will support all the following Uniden Radios -- the new BC250D and BC785D plus the BC245XLT, BC780XLT and BC895XLT !!



You have the ability to edit entries



E-Scanner Plus's full featured database contains frequencies talkgroup IDs and all the individual settings of your radio. All of these features are organized in an easy to use bank by bank format



You have the ability to upload frequencies from the scanner to the E-Scanner software



You can program both frequencies and Talk Group ID's from E-Scanner Plus's database directly into the radio and the trunking information is free on line to load into the program !! You can get the frequencies Here



You can control the scanner via your computer. Scan in conventional and trunking modes with E-Scanner Plus's "Virtual Radio". Search while scanning and log active frequencies. Search while Trunking and log all the active Talk Group ID's Load them into your radio.



You can program in Trunked frequencies and fleet Ids


---
---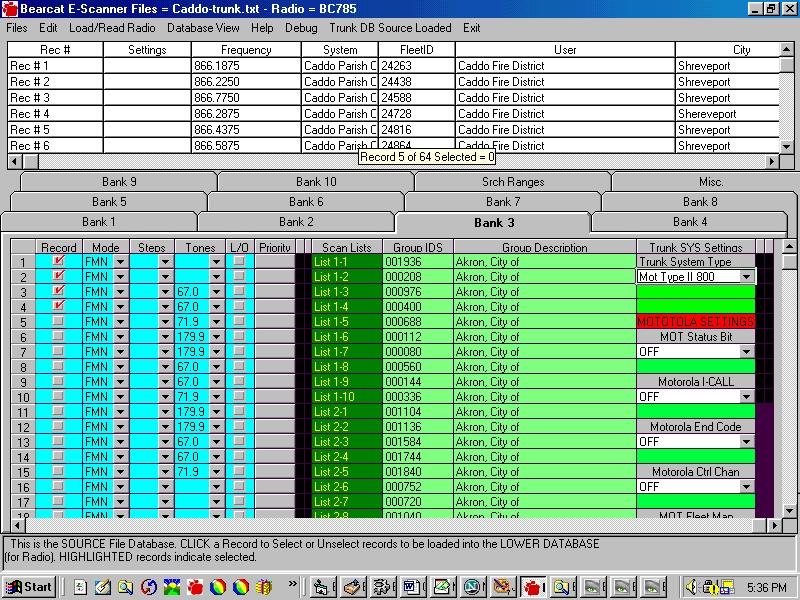 This is screen shot of E-Scanner's database for Talk Groups and Trunking
---
---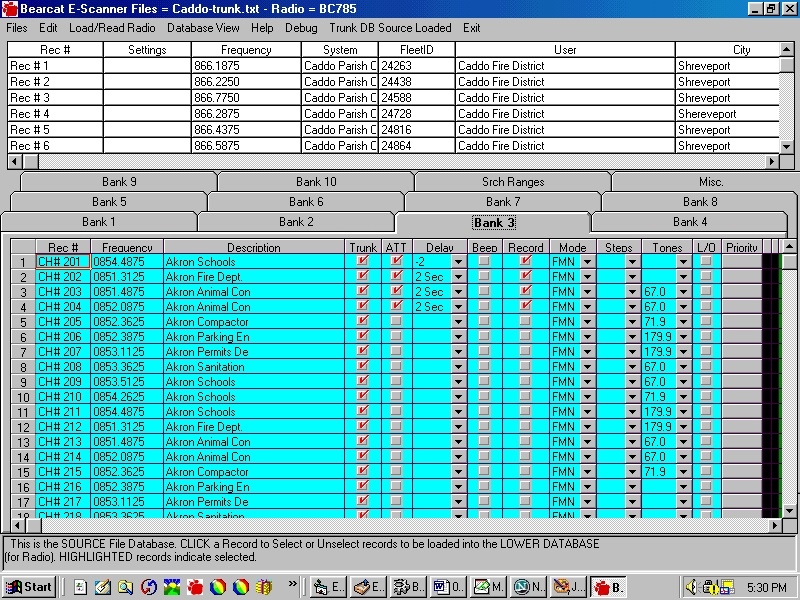 This is a screen shot of E-Scanner's database for conventional frequencies
---
---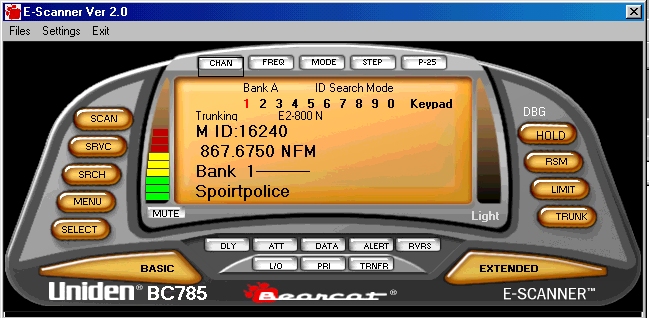 This is This is a screen shot of E-Scanner's Virtual Radio Control Panel
Use E-Scanner Plus's Virtual Radio with on screen control of every aspect of your radio
---
---

Get Frequencies Here

Order E-Scanner Plus here

Use your browser's "Back" button to return to previous page